How it works
Experts host communities as Public (accessible to anyone) or Private (invite only access). Each community has an ongoing series of learning materials in the form of videos, audio, presentations, documents, quizzes etc to enable continuous skill enhancement. Such learning materials are refered as Stories.
Whats a Community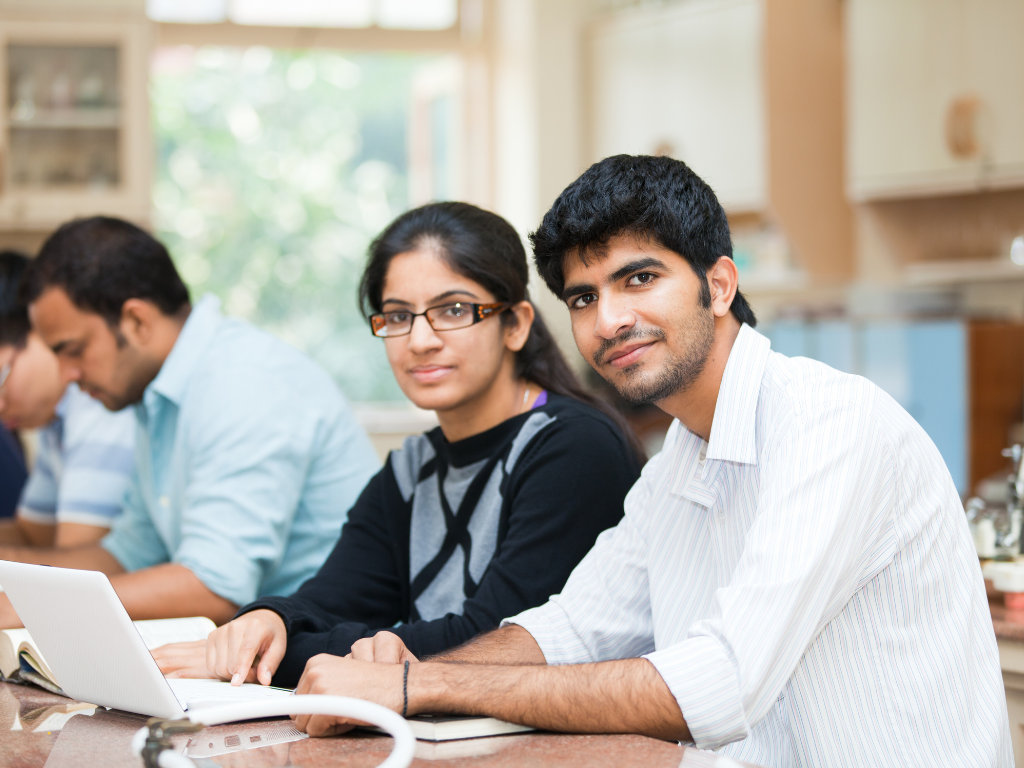 Public Communities are visible to a global audience and have a Popularity based pricing model. Private communities are an invite-only option by the educator to their students.
Learn: Get access to tons of in-demand & trending topics across multiple categories
Engage: Socialize through community specific message threads via videos, pdfs or text
Collaborate: Create study circles to enhance the learning experience
UpSkill: Whether you like to know about stock markets or study new technologies or learn new skill, there's a community for you!
What's more! All public communities are priced based on Popularity! We determine the popularity based on count of active subscribers. See the pricing section to know more. Such a pricing model ensures you get access to only the best content always!
For Educators
Host Public Communities with on-demand videos & content updates OR create Private Communities for your personal audience.
Dynamic Pricing
Higher the Active Subscribers to your Public Community, Higher is the subscription fee. 50% of all fees received goes to you!
Global Audience
Make the world your classroom. Teach to anyone and everyone from the comfort of your home. Launch your community in minutes
Videos & Presentations
Create Storyboards as a continuous collection of videos, documents, podcasts, presentations, quizzes, audio content and more
Private Community
Create unlimited Private communities for your specific audience. Its free for upto 3 users across unlimited communities
Student Dashboard
Get in-depth analytics on hours of content watched, top performing students, user analytics and more.
Message Threads
Engage your audience with posts, respond to queries, tag users to stories and much more.
Testimonials
Dont just take our word! Hear what our users have got to say about ApnaCourse
Aarathi
Specialist, Thomson Reuters
Excellent. Concepts are explained very clearly. Easy to understand and recall as well.
Chanakya Pallem
Student, Andhra University
The course content and the faculty classes are good enough to enjoy the online class with a blend of nice examples
Srinivas
Visiting Faculty & Freelancer - BFSI
Excellent voice modulation and easy to understand language for Beginners as well. High Quality Examples in an easy to understand way delivered by Faculty
Olaiwola Bolaji
PM Special Projects, Co-Creation Hub Nigeria
Nice approach to learning for busy professionals who need to quit procrastinating their professional development. Thank you Apnacourse
Jacinta Matata
Risk and Compliance Officer, Central Bank of Kenya
These lectures are knowlegable
Pricing
We continue to WOW you, and this time on the Pricing front! Never heard of pricing plans are as below
Private Community
Rs49
/ student / mth
Free for 1 educator + first 3 students across unlimited communities.
Complete access to all Private features
Enable/Disable student access anytime
Host videos, quizzes, presentations and more
Engage via interactive message threads and forum
In-depth analytics and user statistics
Invite only access to individual community
Public Community
Popularity based
Pricing based on Active Subscribers as of that moment

| Active Subscribers | Price per month (Rs) |
| --- | --- |
| 0 - 100 | Free |
| 101 - 500 | 500 |
| 501 - 1000 | 1000 |
| 1001 and above | 2500 |

3 days free trial in any community
Enterprise LMS
Custom Pricing
Full stack Training platform
Videos, Tests, Presentations & more
Interactive discussion forum
Unlimited Communities, unlimited users
Detailed analytics on every user
Custom workflows, additional user profiles
Dedicated support with 2 level escalation matrix
API integrations, SSO (Single Sign On) enablements
Frequently Asked Questions
We've tried to answer few of the frequently asked questions. However, if you dont find an answer here, feel free to reach out to us anytime!
ApnaCourse was the pioneer of MOOC in India way back in 2013 when none had even heard of the concept. Today, we are again the pioneers in creating The Social EdTech, a community based learning platform that tries to solve 2 problems namely a) lack of socializing in online education and b) ensuring online content remains up-to-date and relevant always.
While online education companies brought the convenience of learning at home, they failed on 2 key fronts when compared to their offline counterparts. Socializing and continuous content upgradation. ApnaCourse solves these by a) building the EdTech platform in lines of a social network that involves engagement and collaboration and b) having a Popularity based pricing for community subscription that ensures the educator not only delivers great content the very first time but is constantly updating it so that more users continue to be subscribed.
If you are passionate to teach something, we are equally passionate to host you. It can be on any topic as diverse as Finance for Non finance managers to Zumba classes. Your love for teaching is all that is required.
Yes. A private community is for you to engage your dedicated audience. Hence, if you are a teacher, trainer or tutor, you can create and host private communities. Its free for upto 3 students and acrss unlimited communities
Think of a ApnaCourse community as a Social Network for Education. So, you can host any learning material like video, audio, pdf, ppt, file, quiz etc. and get the students to engage and collaborate within it through messages, video responses and more.
This is a upcoming feature to allow students create mini study groups and to collaborate on project work, doubt sessions etc. Stay tuned for updates on this feature.
Contact
Reach us on the below coordinates and we'll gladly help
Location:
#302, Margosa Plaza, Malleswaram, Bangalore 560055
Email:
contact@apnacourse.com